The Laboratory Research Computing (LRC) and Scientific Cluster Support (SCS) programs are managed by the Scientific Computing Group (also known as the High Performance Services group) within the IT Division at Berkeley Lab. These services are available for all LBNL Principal Investigators (PIs) and their collaborators. Currently, more than 1400 scientists across over 800 research projects use our facilities to perform basic scientific research across a wide range of disciplines, including climate modeling, research into new advanced materials, simulations of the early universe, analysis of data from astrophysics sky surveys, carbon geosequestration, geochemistry, and a host of other scientific endeavors.
The Scientific Computing Group also manages the high performance computing service for the UC Berkeley Research Computing program. This service, offering and supporting access to UC Berkeley's Savio Institutional/Condo Cluster, is intended to provide Berkeley's campus researchers with state-of-the-art, professionally-administered computing systems and ancillary infrastructure. Beyond its central mission of meeting the campus's computational research needs, some auxiliary benefits of the cluster include improving competitiveness on grants which favor or require institutional resources, providing an incentive for recruitment and retention, and achieving significant economies of scale with centralized computing systems and data center facilities.
Scientific Computing Group Photo, June 2018
Top, left to right: Andrew Wiedlea, Tin Ho, Matthew Li, Connor Williams, Krishna Muriki, Kai Song, Susan James, Jimmy Mai

Bottom, left to right: Erica Yee, John White, Jackie Scoggins, Gary Jung, Karen Fernsler, Zashary Maskus-Lavin, Wendy Avalos
Group Lead
---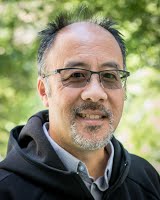 Gary Jung | GMJung@lbl.gov
Gary Jung is the lead for the Scientific Computing Group at the Lab and is the manager for the High Performance Computing service at UC Berkeley. He has been in the HPC field for over 20 years and started the Scientific Computing Support program at the Lab in 2003 — one of the first such programs at a large Tier 1 research institution. He also led the effort to launch Lawrencium in 2008, a Top500 list HPC Linux cluster at the time, in order to make institutional HPC available to all Lab researchers. Other projects include a strategic role in the development of the highly successful Berkeley Research Computing program at UC Berkeley in 2014.
Gary holds a bachelor's degree in Computer Science from San Francisco State University. His hobbies include traveling, cooking and working on HPC (high performance cars).
Staff
---
Jeff D'Ambroglia | JeffD@lbl.gov
Jeff is a Science IT consulting engineer who provides consulting support and services to science and technical programs at the Lab. Prior to joining the Lab, Jeff spent 5 years as the CTO for a national specialty pharmacy company, building the business from the initial founding to the sale of the company. Prior to that Jeff spent over 20 years as an IT consultant working for various startups and established companies in a number of different industries including biotech, e-commerce, healthcare, publishing, and music.
Jeff holds a B.S. in Biology from UC Santa Barbara. His first computing experiences were at the Lawrence Hall of Science playing "Hunt the Wumpus" on a teletype. He enjoys spending time outdoors doing various activities with his family and dog.
---
Kuldeep Chawla | KChawla@lbl.gov
Kuldeep is a Linux systems administrator who recently joined the SCG. He currently manages our new Scientific Virtual Machine service offering and has extensive experience helping people make use of cloud computing. Prior to SCG, he was working in the IT Division's User Support department is a Virtualized Services Engineer. He is a AWS DevOps Certified Professional and VMWare VCP.
An innovator at heart who loves to travel, explore new places, try new cuisines and understand different cultures. When he isn't glued to his digital screens, he love spending time cooking, listening to music and reading.
Kuldeep has a bachelor's degree in Computer Science from Unitec Institute of Technology in Auckland, NZ and is actively pursuing a MBA at Cal State.
---
Abhiram Chintangal | AChintangal@lbl.gov
Abhiram is a Site Reliability Engineer focused on providing workflow and computational systems support for Lab researchers. He holds a Masters Degree in Science from Florida State University.
Prior to joining the Lab, he worked with Dr. Eva Nogales' Lab at UC Berkeley as a Bioinformatics/Systems Specialist, where he was responsible for implementing and maintaining computation and data workflows used by leading structural biologists for their Cryo-EM (Cryo Electron Microscopy) based research. Abhiram is really excited to join the group and aid researchers working on real-world scientific problems.
While he is away from his laptop, he enjoys cooking where he likes to experiment with different cuisines and on the weekends, he likes to bicycle and explore Northern California's many scenic cycling routes.
---
Wei Feinstein
| WFeinstein@lbl.gov
Wei Feinstein joined the group as an HPC User Services Consultant in 2018. Prior to the Lab, she was an HPC consultant at Louisiana State University, where she assisted faculty, researchers and students from a wide range of scientific disciplines to optimize their simulation workflows, program in parallel and port codes to computational accelerators. Wei strives to bring cutting-edge HPC technologies to scientific research communities, the Berkeley National Lab and UC Berkeley, to best facilitate their research endeavors. 
Wei has a research background in computational biology and bioinformatics, and was actively involved in projects such as protein structure modeling and ligand binding site identification.
She holds a master's degree in Computer Science and a Ph.D. in Medical Sciences. Wei enjoys traveling and watching sports, especially horseback riding.
---

Karen Fernsler | KMFernsler@lbl.gov
Karen Fernsler is a HPC Systems Engineer who builds and maintains HPC LInux clusters at the Lab and on the UC Berkeley campus for the Berkeley Research Computing program. In addition to being the group's Globus expert, she also supports Linux in various flavors for servers and workstations for the ALS and Molecular Foundry national user facilities.
Prior to joining the Lab in 2009, she worked as a Systems Engineer at the National Center for Supercomputing Applications (NCSA) at the University of Illinois. At the NCSA, she was proud to be on the team that deployed
Tungsten
, one of the largest clusters in existence at the time when it debuted at fourth on the Top 500 in 2003. Karen lives to enable scientists in their pursuit of knowledge.
Karen holds bachelor's degrees in Physics and Computer Science from Knox College in Galesburg, Illinois. She likes to cook, hike, swim, garden, and craft in her free time.
---
Tim Fong | tyfong@lbl.gov
Timothy Fong is a ScienceIT consultant. Before joining the Lab, he worked in the private sector as a Data Scientist across a variety of industries, including computer vision, people analytics, and casino gaming.
Timothy holds an M.S. in Statistics from Baruch College and a J.D. from University of San Francisco. When he's not trying to develop the perfect Instant Pot recipe, he enjoys hiking and being outside.
---
Tin Ho | tin@lbl.gov
Tin Ho is a HPC Systems Engineer who joined the group in 2017 and was responsible for putting LR5, the latest generation of the Lawrencium cluster, through the acceptance tests and into production. He finds working on the computing system for the GRETA project, a next-generation gamma-ray detector, especially inspiring as it will require using technologies that will last into the 2030s. Prior to coming to the Lab, he worked in the pharmaceutical and software industries.
Tin holds a B.S. and M.S. in Computer Science from Florida International University.
---
Edison Lam | elam3@lbl.gov
Edison Lam is a Linux Systems and Cluster Administrator. He started as a student intern supporting the HPC systems at the Berkeley Labs. Prior to the lab, Edison was a Linux Systems Administrator at a vertical mall located in Japantown San Francisco. He is a Red Hat Certified Systems Administrator. During his free time, he enjoys attending local tech meetups, volunteering at conferences and exploring bicycle routes in the Bay Area.
---
Fengchen Liu | FengchenLiu@lbl.gov
Fengchen just joined the group as a Science IT Consultant. Prior to joining the Lab, he worked at a Fintech company as a senior AI Engineer, at RMS (Risk Management Solutions) as a Software Engineer, and at UC San Francisco for 7 years on computational epidemiology using HPC. His research background (
researchgate.net/profile/fengchen_liu
) includes predictive models of infectious diseases and control of epidemic disease through contact investigation.
In his spare time, Fengchen has been working with UCSF on the COVID-19 prediction project using agent-based simulations. He holds a master's degree in Computer Science from Beihang University and was a visiting scholar at UC Berkeley. Fengchen enjoys hiking and tennis in his free time.
---
Sapana Soni |
SSoni@
lbl.gov
Sapana is an HPC User Services Consultant. Prior to joining Berkeley Lab in 2022, she was engaged in postdoctoral research at the University of California Merced and the University of Geneva Switzerland.  She taught an undergraduate-level course on Computational Chemistry at UC Merced and mentored graduate and undergraduate students in using HPC clusters for their research. In her outreach activity as a president of Women in STEM (W-STEM) at UC Merced, she organized career guidance events on traditional and nontraditional career paths in academia and industry. On this platform she enjoyed sharing her experience and encouraging women for career path in STEAM.
She holds a Master's degree in Chemistry and a Ph.D. in Computational Chemistry. In her free time, she
likes to cook, hike, and practice yoga.
---
John White | JWhite@lbl.gov
John White is an HPC Systems Engineer specializing in storage systems. He works with customers from day one of cluster design through implementation, maintenance, and eventual retirement. Most of his career has involved design and implementation of parallel file systems, but his work touches almost every aspect of HPC work within the SCG.
His first job in HPC was fresh out of college in 2005 at the San Diego Supercomputer Center, where he was the lead engineer on Intimidata and the Teragrid IA64 Cluster, as well as GPFS-WAN, the first academic wide-area parallel file system. He moved to the Lab in 2008, where he finds building and maintaining systems that produce science with real-world impact very rewarding.
John holds a B.A. in Information Science and Technology from SUNY Albany. He is an avid hockey fan and homebrewer.
---
Steven Wong | SJWong@lbl.gov
Steven Wong is a Linux Systems and Cluster Administrator. He joined the lab in 2019 as a student assistant and now primarily supports the group's SLA work including the Advanced Light Source. His journey on the road of Linux started at the City College of San Francisco, where he was also a teaching assistant and tutor for all things computer science.
In his free time, he enjoys rock climbing, video games and board games, and being a disaster in the kitchen.
---

Contact Us
Office Hours
We hold weekly office hours for drop-in consulting help every Wednesday from 10:30am to Noon at Building 50B-3209 suite or virtual consultation via zoom. Please come with your laptop if you would like our help.